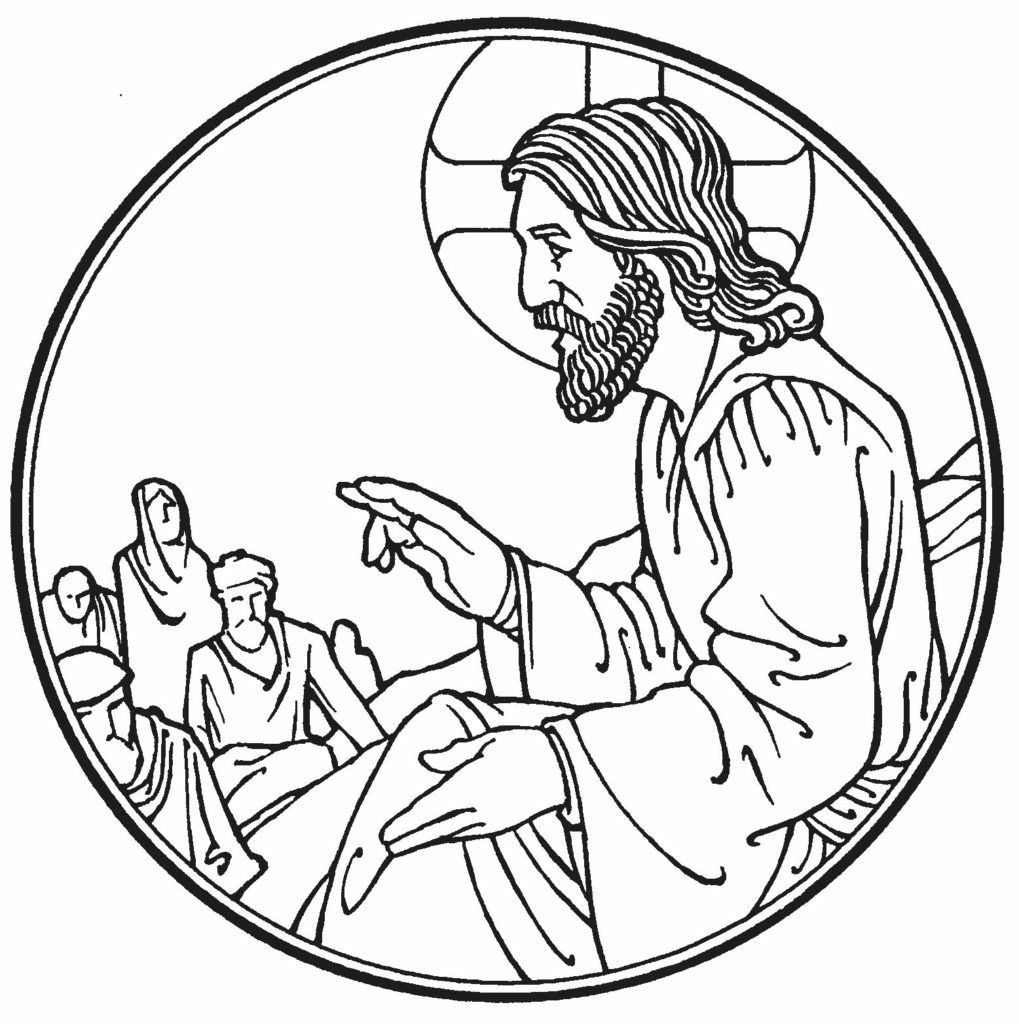 Psalm 121; Genesis 22:1-19; John 19:16b-30
One of the strange things you learn studying the Lord's Prayer is this:
If Jesus Himself did not give it to us to pray,
It would be completely unnecessary.
God's Name is holy in itself.
God's kingdom comes even without our prayer.
God's will is done in the same way – prayer or no prayer, like it or not.
Daily bread comes to everyone without our asking,
Even to people who refuse to ask.
And on top of all that, 
God has forgiven the sins of the whole world in the death of His Son,
Before anyone thought to ask if that would be a good idea or not.
Tonight that theme continues by way of opposites.
So far in the Lord's Prayer, we've been asking God to do the things He already does.
Now we're asking God to please not do something that He's not even able to do.
Got tempts no one because God can't tempt anyone.
To tempt someone is to lead someone into false belief, despair, and other shame and vice.
It's a sin. And that doesn't belong to God's nature.
So what is this business with Abraham?
Isn't murder a sin against the fifth commandment?
Of course, the Ten Commandments won't be given on Sinai for another 600 years. 
But as far as loopholes go, that's just a loop with no hole.
That actually doesn't matter because the Law has already been written on our hearts.
What is God doing to Abraham is not tempting him?
One some level you already know the answer, but it probably isn't satisfying.
You know that God is testing Abraham. 
But what does that really mean?
Does God not already know what is in Abraham's heart? Of course He does.
Does God not already know that Abraham trusts in Him? Again, He knows.
He tests Abraham so that He would grow in that trust.
In that way it is a much more dramatic version of what God would later do with Israel.
You remember from last week how He gave them daily bread from heaven,
So that they would trust Him to provide.
In a similar way, God wants Abraham and Isaac both to know who He is.
Tests don't always remain tests for us.
The devil, the world, and our sinful flesh love to come in and twist them.
When we despair in the face of our trials, the fault is not with God.
In this petition we ask for the growth in faith that God gives to Abraham and Isaac.
Abraham tells his servants,
"Stay here with the donkey; I and the boy will go over there and worship and come again to you."
Likewise, he tells Isaac again and again that God will provide.
Again and again, Isaac believes and trusts his father that God's words are true.
Abraham does not know exactly how it will go.
But he knows that God will be faithful to His promise,
And that somehow Isaac will live.
Abraham trusts that somehow, in a way beyond his imagining, 
God will still make good on His promise. 
That somehow, he and Isaac would still go home together.
And so, Abraham and Isaac are protected from temptation in the face of trial.
By God's Holy Spirit, they trust that God will provide.
And so they trust that they will not only be delivered from temptation,
But also delivered from the Evil One.
I know we say, "deliver us from evil." And that will likely never stop;
But a better translation is, "the Evil One."
We're asking to be delivered from the one who actually does tempt man.
And yet, that doesn't make the seventh petition overly specific.
Even in the Small Catechism, 
Luther suggests that the petition includes so much that it has to be summarized.
"We pray in this petition, in summary, that our Father in heaven would rescue us from every evil of body and soul, possessions and reputation, and finally, when our last hour comes, give us a blessed end, and graciously take us from this valley of sorrow to Himself in heaven."
In summary, you have no reason to ever stop praying.
Summed up in this petition is deliverance from everything evil that can befall you.
And Luther recognizes that it is finally and fully answered when God calls you home.
We know God can hear our prayer and answers it.
For to Him belong the Kingdom we wish to come,
The power by which to deliver us,
And the glory manifested from the cross and the empty tomb.
Keep all of this in your hearts and minds.
Do not let the prayer Jesus has given us become some vain recitation.
Do not simply speak it. Pray it.
Return to the Catechism.
And finally, do not let your "Amen" mean something like "The End."
But rather, "Yes, yes, it shall be so."
In the Holy Name of Jesus. Amen.