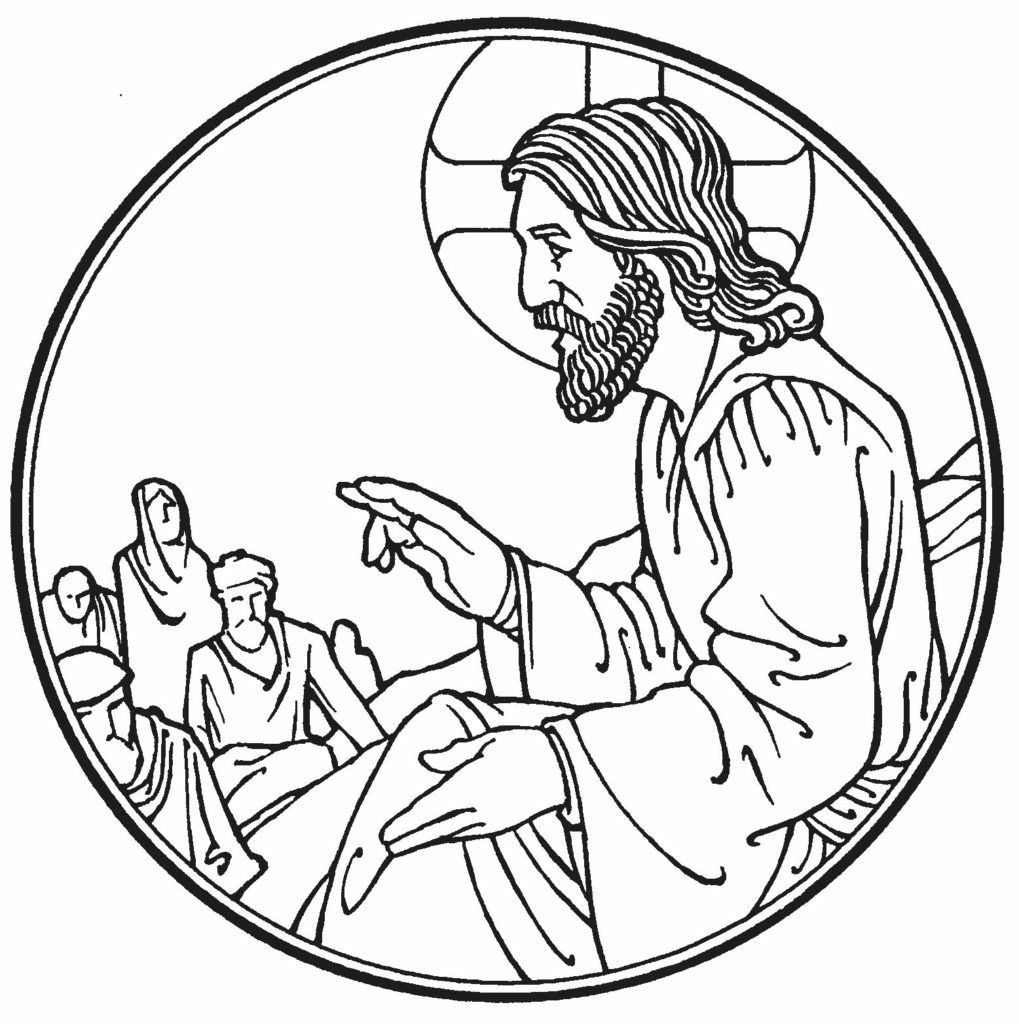 This is the third of five homilies on the Lord's Prayer, which is our focus for Lenten midweek services this year.
Time and again the prayer ascends, "Thy kingdom come; Thy will be done…"
And so it should.
Though the kingdom of God comes even  without our prayer;
And though the will of God is done even without our prayer;
Still, it is good to ask.
Oftentimes these petitions are lacking in sincerity.
It's not because you've repeated them so many times.
It's because you don't really want them. 
At least you don't want them as much as  the polished majesty of the King James English: 
"Thy kingdom come" suggests you do.
You might say that you want God's kingdom to come and God's will to be done,
But with a condition:
That kingdom and that will should match whatever you have in mind.
And you wouldn't be the first.
King David is coming to grips with this in our OT text this evening.
He recognizes that he has been blessed, and in gratitude tries to respond to that.
It is as if he wakes up from a trance one day.
All of a sudden he notices that he lives in a beautiful palace,
While the ark of God still dwells in a tent.
David decides that this arrangement is neither fair nor right.
The kingdom of God should be majestic and powerful.
It should not totter like the kingdoms of the world. (Ps 46)
And so David wants to fix that by building God a kingdom.
At a minimum, he would build God a kingly house.
And so David does desires for God's kingdom to come;
But he imagines that should be a divinely pumped-up version of worldly kingdoms.
Furthermore, that kingdom will have to come through his asking and doing.
Even Nathan the prophet, when he first hears David's proposition, agrees,
And tells him to do all that is in his heart.
But Nathan should have slept on that before speaking,
Because that very night the LORD spoke to him a different word to give to David.
To David's proposal the LORD replies (and I'm paraphrasing):
"Really?
You are going to build Me a house?
You are going to build Me a kingdom?
I made you everything you are.
I gave you everything you have;
Just like I'll provide every good thing to Israel.
If I wanted a house, I would have asked you.
But I'll tell you what:
I'll make you a house.
I'll raise up offspring after you.
He will build up a house for My Name.
And I'll establish His kingdom.
It'll last forever; which is longer than the cedar trees you like so much.
You need to think about this whole thing differently.
You're still thinking like Saul, who I removed from office.
He thought that My Kingdom would come like every other kingdom.
That's why He wouldn't trust me to let it come in My time and in My way." (2 Sam 7)
We suffer from the same torn desires.
We pray for God's kingdom to come,
But we want it to look like the kingdoms of our imagination.
We still want to live our lives in ways that seem best to us.
If we would truly desire for God's kingdom to come,
Then what we need is change of heart and will.
God knows this about us;
And so in the Lord's Prayer He causes us to immediately ask "Thy will be done."
It's incredibly important now for you to comprehend the depth of this request.
And there's no better way for that to happen than to reflect on Jesus' prayer on the Mount of Olives.
And he withdrew from them about a stone's throw, and knelt down and prayed, saying, 
"Father, if you are willing, remove this cup from me. Nevertheless, not my will, but yours, be done."
In His true humanity, Jesus experiences dread at the thought of His impending suffering.
He would gladly be spared, should it be the Father's will.
And yet, His prayer, "Thy will be done," is the unconditional acceptance of God's will.
It's perfectly fine and faithful to ask for what you want, as Jesus does.
There is no sin in this.
You can ask God to cure you of your afflictions.
You can ask God for your crosses to be lifted.
You can ask God to curtail suffering.
And yet, in the end,
"Thy will be done" means that you would see God's will done, 
Whatever it is, regardless of anything else.
For Jesus, it was the will of the LORD to crush Him and put Him to grief (Isaiah 53:10).
Thanks be to God.
For this suffering and death was an offering for guilt.
What guilt?
Every time you would have your own kingdom come;
Every time you would have your own will be done instead of God's will.
And yet, even without your asking, for the sake of Christ, God's kingdom has come.
What's more is that God's kingdom has come to you.
How?
He has given you His Holy Spirit at font, pulpit, and altar;
That you would believe His holy Word, and lead godly lives,
Here in time and there in eternity.
For the sake of Christ God's will is done among you also.
The plans of the devil, the world, and your sinful nature are broken and hindered.
Everything that would not have God's kingdom come is undone,
And you are strengthened and kept firm in His Word and faith until death.
And so for the sake of Christ, and by His Holy Spirit,
You pray these words knowing what they mean.
You pray them acknowledging that they mean the tottering of your kingdom,
And the changing of your will.
David's prayer is answered, too.
David's kingdom is united and conformed to God's kingdom.
His throne is established forever.
And God gets His house on His own terms.
For the greater Temple, the one built without hands, 
Jesus' own glorified and resurrected body (Jn 2:19),
Is raised imperishable.
Thus shall you also be raised by God's gracious will to live in His kingdom forever.
Amen.