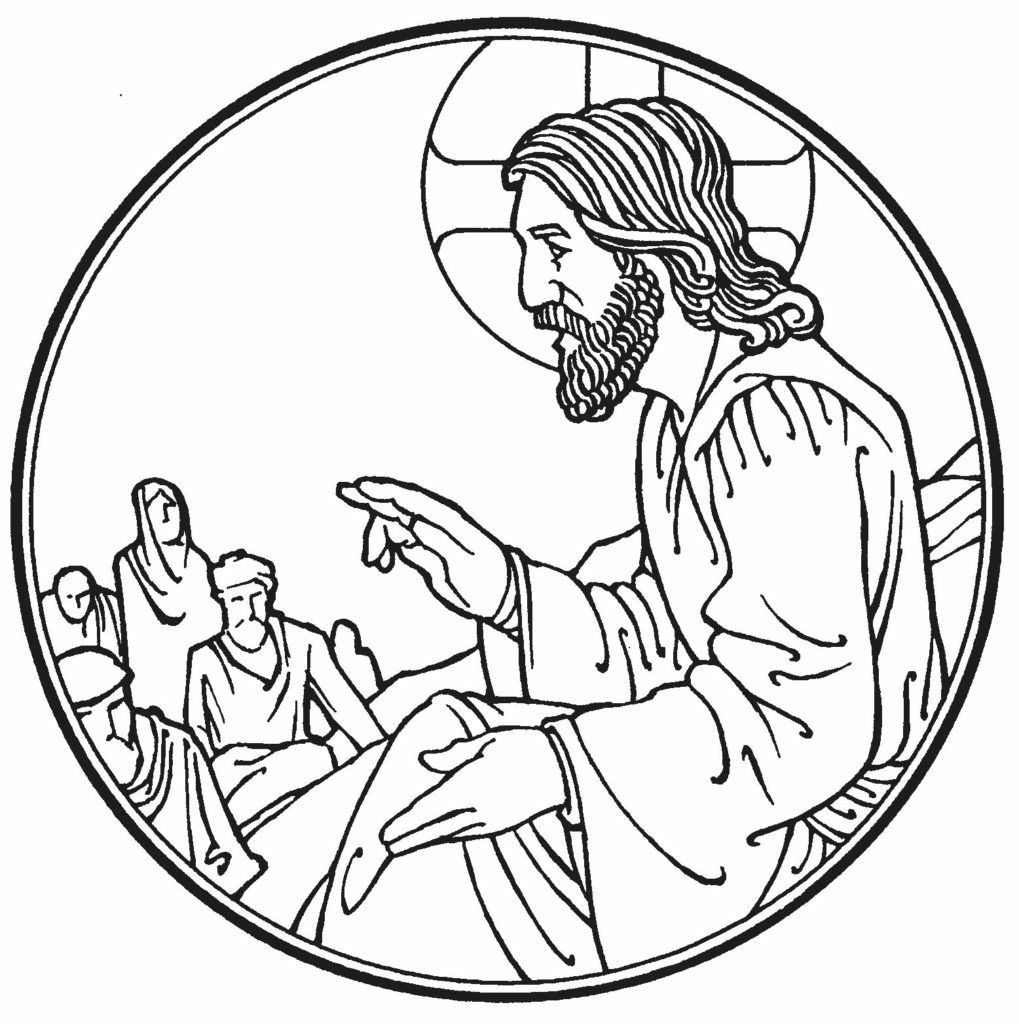 This is the second of five homilies on the Lord's Prayer, which is our focus for Lenten midweek services this year.
Last week we took time to reflect on the Fatherhood of God,
Along with everything that implies in our prayer life:
Namely, that we, as His own dear children, would trustingly and confidently call upon Him,
And ask everything of Him as dear children ask everything of their own dear fathers.
All of that makes sense to us when asking for things like daily bread and even forgiveness.
But I don't think any of us have asked our fathers to keep their names holy.
In fact, it's possible that at some point in your life you've experienced the opposite.
When I was growing up, before heading out the door, 
My own Dad would often give some word of warning or encouragement, 
Depending on how you looked at it.
It amounted to something like: You're my son, and everyone knows it, so act like it.
Don't drag my name through the mud. 
(I wonder what he thought I was going to do.)
I never had to ask the old, familiar question: What does this mean? I knew.
I knew that my father's identity and inherent dignity never changed if I went out and acted like a dope;
But that wasn't the point of my Dad's petition. 
And it isn't the point of this petition either.
The Small Catechism simply puts it way:
"God's name is certainly holy in itself, 
But we pray in this petition that it may be kept holy among us also."
Though God's name is already holy regardless of anything else,
Still, it is expected that those who bear that name would do nothing to bring it dishonor.
How do we do that?
"God's name is kept holy when the Word of God is taught in its truth and purity, 
And we, as the children of God, also lead holy lives according to do it."
When Jesus prays His high, priestly prayer in John 17, which we just got to listen-in-on,
This truth is very much at the heart of it.
Jesus prays to His Father, saying:
I have manifested your name to the people whom you gave me out of the world. 
Yours they were, and you gave them to me, and they have kept your word. 
Now they know that everything that you have given me is from you. 
For I have given them the words that you gave me, 
and they have received them and have come to know in truth that I came from you; 
and they have believed that you sent me.
And so we see that God's name is glorified and kept holy when we faithfully receive what Jesus gives us;
When God's Word is kept, i.e. believed and abided in, lived in.
This is Jesus' prayer for you.
I point that out because sometimes we're praying this petition with the world in mind;
Because wouldn't it be better if, at least outwardly, if God's name were kept holy there, too?
The thing is that the world, broadly speaking, does not bear God's name.
And so Jesus' prayer isn't oriented that way,
Thus He says:
I am praying for them. 
I am not praying for the world but for those whom you have given me, 
for they are yours.
Just in case that makes you think that Jesus' doesn't care for everyone else, listen on:
I do not ask for these only, but also for those who will believe in me through their word, 
that they may all be one, just as you, Father, are in me, and I in you, that they also may be in us, 
so that the world may believe that you have sent me.
That's one of the scariest things in Scripture.
That God actually uses you in this way:
That people believe through the words you we speak.
That's why the explanation to this petition in the Small Catechism offers a bit of warning:
"But anyone who teaches or lives contrary to God's Word 
profanes the name of God among us.
What you do and say matters to God and to others.
It is so important that Jesus does not leave you to do this all on your own.
He knows you cannot.
He knew that when He gave you His very own prayer,
And He knew it when He prayed for you 
That is why Luther's simple explanation includes prayers for divine aid.
"Help us to do this, dear Father in heaven!"
And
"Protect us from this, heavenly Father!"
And so He has.
As soon as Jesus' finishes tHis high, priestly prayer, it is answered.
The very next verse in John's Gospel brings us to Jesus' betrayal, arrest, and crucifixion.
There the Holy One of Israel, 
Is reviled and despised by the unholy.
It is in this that God's name is glorified and hallowed.
That glory and that holiness is not for God alone.
He shares it with you.
God actually makes for Himself a holy people, a royal priesthood. (1 Pet 2:9)
He does that by putting His own holy name onto you.
You heard how that went in the reading from Numbers 6,
When God instructed how Aaron and the priests would put God's name on His people.
That happened for you at Baptism, when God washed you into His name;
You are returned to it every week at Confession & Absolution;
And it is the way God sends you out into the world every Sunday.
This is what lies behind one of Luther's reforms to the Mass. These words that
The LORD spoke to Moses, saying, 
"Speak to Aaron and his sons, saying, Thus you shall bless the people of Israel: you shall say to them,
The LORD bless you and keep you;
the LORD make his face to shine upon you and be gracious to you;
the LORD lift up his countenance3 upon you and give you peace.
"So shall they put my name upon the people of Israel, and I will bless them."
That final, familiar blessing, the Aaronic Benediction, is actually a new, old thing;
A reminder that for the sake of Chrsit, 
God's holy name, placed onto you, makes you holy, too.
God grant it to us always,
That His name, which is holy in itself, would be kept holy among us also.