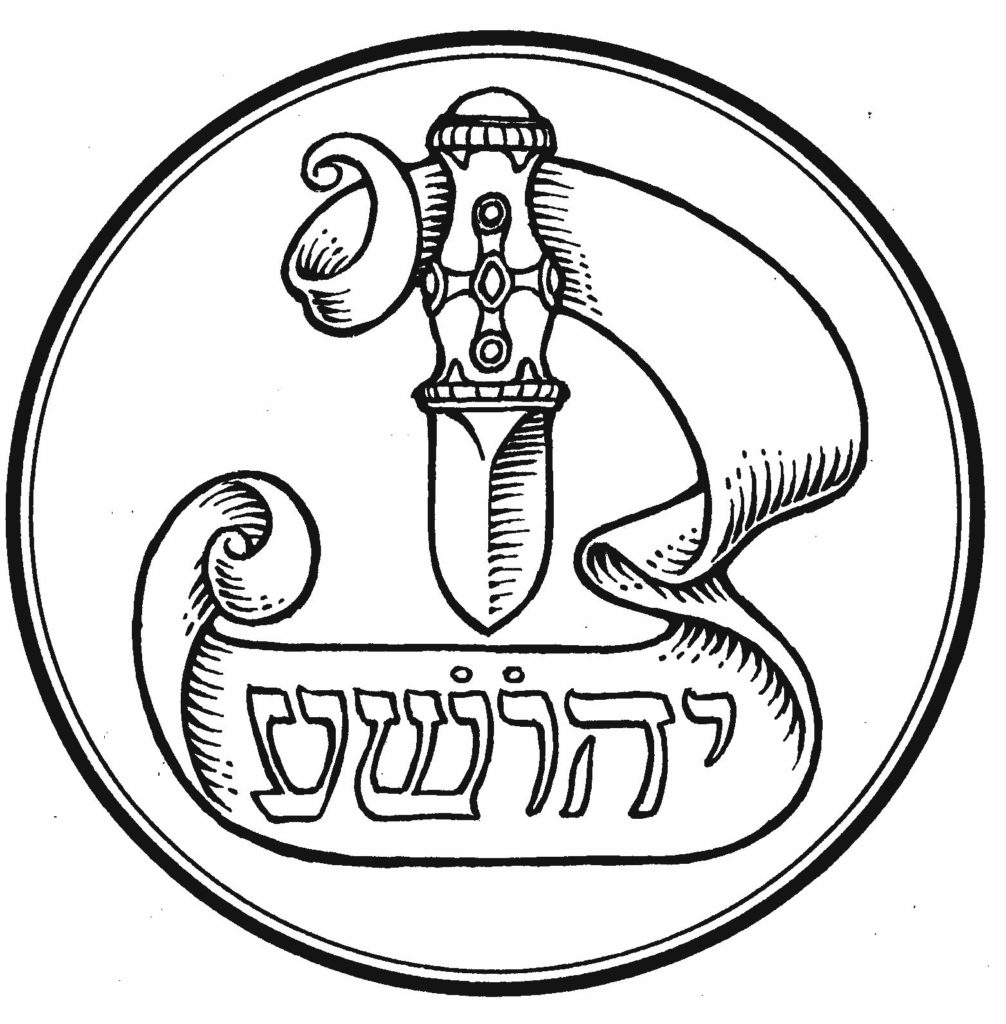 INI
Just this Friday, in the wake of Christmas,
With some wrapping paper and envelopes still littering the family room,
Lucia managed to get her first papercut.
It was a small cut, but that was no consolation to anyone; not her, and not us.
The crying was just as loud as you'd expect.
The kind where the kid looks surprised for a moment and sort of winds it up first.
It was bad.
And it broke our hearts.
No parents in their right mind want to see their children bleeding and hurting.
No parents want to hear their children crying out in pain.
All a parent wants to do is hold the child close, speak gently, kiss the ouchie,
And not be lying when she says, "All better."
Mary and Joseph had the very same instincts.
He's just a Baby, after all; and only eight days old at that.
They don't want their little One to cry either; they don't want Him to feel pain.
How they would have loved to go back to last week, to Christmas Eve,
To hear again the Angels' song of praise:
The only sound on an otherwise silent night, a holy night, when all was calm, all was bright.
And the holy Infant, so tender and mild, slept in heavenly peace.
How they would have loved to be back there.
Rhe blade now falls on Him,
The Baby awakes,
The little Lord, Jesus, much crying He makes.
It didn't matter that the cut was quick, or that ointment followed.
None of that made it hurt less.
But it had to be done. This is what God's Law, given to Abraham demanded.
It wasn't cruelty or savagery, though.
Despite the pain, Circumcision was a good thing.
Despite the hurt, this was God's grace being given to sinners.
For all the babies who went before Jesus, even His cousin, John, this was consolation.
Through circumcision, the baby boys were adopted into God's family.
Circumcision actually incorporated them, i.e. brought them officially into the nation of Israel.
Circumcision was the mark and seal of God's covenant, and the promise of salvation;
Because babies need saving, too.
*Some of you may be wondering, "What about the girls?" See you at Bible Study.
This was also the day a child was given a name.
As it was for Jesus, so it was for John and all the other baby boys before him:
No name was official until their circumcision on the eighth day.
So all of that: the blessing, the naming, the adoption as sons, and the promise of salvation –
That was enough consolation to get everyone through a joyous but difficult day.
But today is different.
This Baby is already God's Child.
Begotten of His Father from forever,
He is True God.
But He is conceived by the power of the Holy Spirit and born of the Virgin Mary in time and space,
And so also true Man.
And so, today, He comes to bear the weight of all other true men.
Today, at His circumcision, is the first shedding of Jesus' Blood for sinners.
Today Jesus first feels the sting of God's Holy Law.
While all the other babies went to have life and salvation promised to them,
This Baby comes in the arms of Mary, to win it for them.
It's one thing when we suffer for our own errors.
The hurt we inflict on ourselves at least makes some sense.
That's why even a mother can temper her anxiety a bit when the kid does something stupid.
But Mary and Joseph look on helplessly this morning,
As Jesus cries out in pain for stuff he never did wrong, for stuff he never would do wrong.
Their stuff. Herod's stuff. Cesar's stuff. Your stuff.
Jesus goes under the knife today, and you are the one holding it.
But He goes willingly.
Through the care of a pious and dutiful mother, and under the guardianship of Joseph,
Jesus puts Himself under God's Law for all the times you put yourself above it.
Every time you have preferred your own word, and your own way,
Every time you have grieved His Father with your words, or with your silence,
With you action or inaction; with all you have done and left undone;
Every time that you have sharpened the blade with which to cut Him.
But this sin which is cut off, as St. Paul illustrates, is not His own.
It is yours.
And the blood that is shed is not your own.
It is His.
It's a bit easier to handle in Lent and Holy Week,
That our sins put to death a grown-up Jesus whose resurrection is just around the corner.
We all know it is unfair, but it seems less depraved somehow.
After all, grown-up Jesus is resolved and intent; and He can make up His own mind.
But He is no less so this morning. He came for this very purpose.
And so if He could yet speak, He would more likely sing with joy:
"On the eighth day of Christmas, My true Love gave to me, all of her sin."
It's true that the Baby Jesus goes home this morning in tears, along with Mary and Joseph.
All so you don't have to.
By putting Himself under the Law,
By shedding His Blood, the Blood of the New Covenant,
The Law of Circumcision is now fulfilled.
It would take the Church another 33 years or so to catch up with that truth,
But much to the joy of anxious parents and adult converts, it is true all the same.
Every other baby lined up behind Jesus gets to go home. Even you.
They, like you, no longer need a mark on their bodies to know that God is their Father.
By His Incarnation, by His Christmas, by His Cross, and by His Holy wounds,
Jesus has marked Himself as your brother.
The name given to Him (יְהוֹשׁ֫וּעַ, Ἰησοῦς, Jesus) says it all: "God saves."
And by His perfect life, death, and resurrection He has done just that.
This salvation He delivers to you now by the circumcision made without hands, as St. Paul writes.
Baptism is the reality of which Circumcision was only a shadow.
And in Holy Baptism, God has adopted you as His own children,
The New Israel, members of His Holy Church.
There in the water He has remade you.
That's why circumcision was performed on the eighth day.
That's why our baptismal font has eight sides.
That's why there were eight people in the ark.
Eight is God's number to represent eternity, His new creation.
From the day of Christ's resurrection, as Luther writes.
We live only in the eternal, eighth day of God's new creation,
And after it, no other day is counted;
Not even the New Year with which the world is perpetually obsessed.
As you come up to the altar today, I hope you'll notice that the baptismal font is open.
As you count the eight sides, and contemplate the eternal life given you there,
I hope you won't be afraid to touch the water that God has used to touch you.
And as you touch it, I hope you won't be afraid to trace the sign of the cross upon your forehead and upon your heart, which has marked you as one redeemed by Christ the Crucified.
As you trace the cross, I hope you would do as Luther suggests in the Small Catechism, and say,
"In the Name of the Father, and of the Son, and of the Holy Spirit."
A wonderfully simple way to remind you who you are, and Whose you are.
It's not just God's Divine Name. He shares it with you.
It was given to you at the font, where you were adopted into His Divine family.
And it goes with you in the world, as you live a divine life in service to your neighbor.
It's why we end this Service with the Aaronic Benediction,
which you heard in the Old Testament reading today.
How will God bless His people?
He will put His Name on them.
He will give His Name to them.
No parents want to hear their children crying out in pain.
All a parent wants to do is hold the child close, speak gently, kiss the ouchie,
And not be lying when He says He will make it all better.
This He has done for you.
Merry Christmas.
INI